Little Mangy One
is the retelling of a Lebanese folktale, and the first in a series of five Arabic folktales.
In the traditional folktale this little goat, Jureybon, is the hero. In this retelling she is the heroine! This gender change is part of an effort to include strong role models for girls in children's books - where they are currently much too rare!
The story is similar in many ways to the Norwegian fairy tale 
Three Billy Goats Gruff
, with a spotted hyena taking on the role of the troll.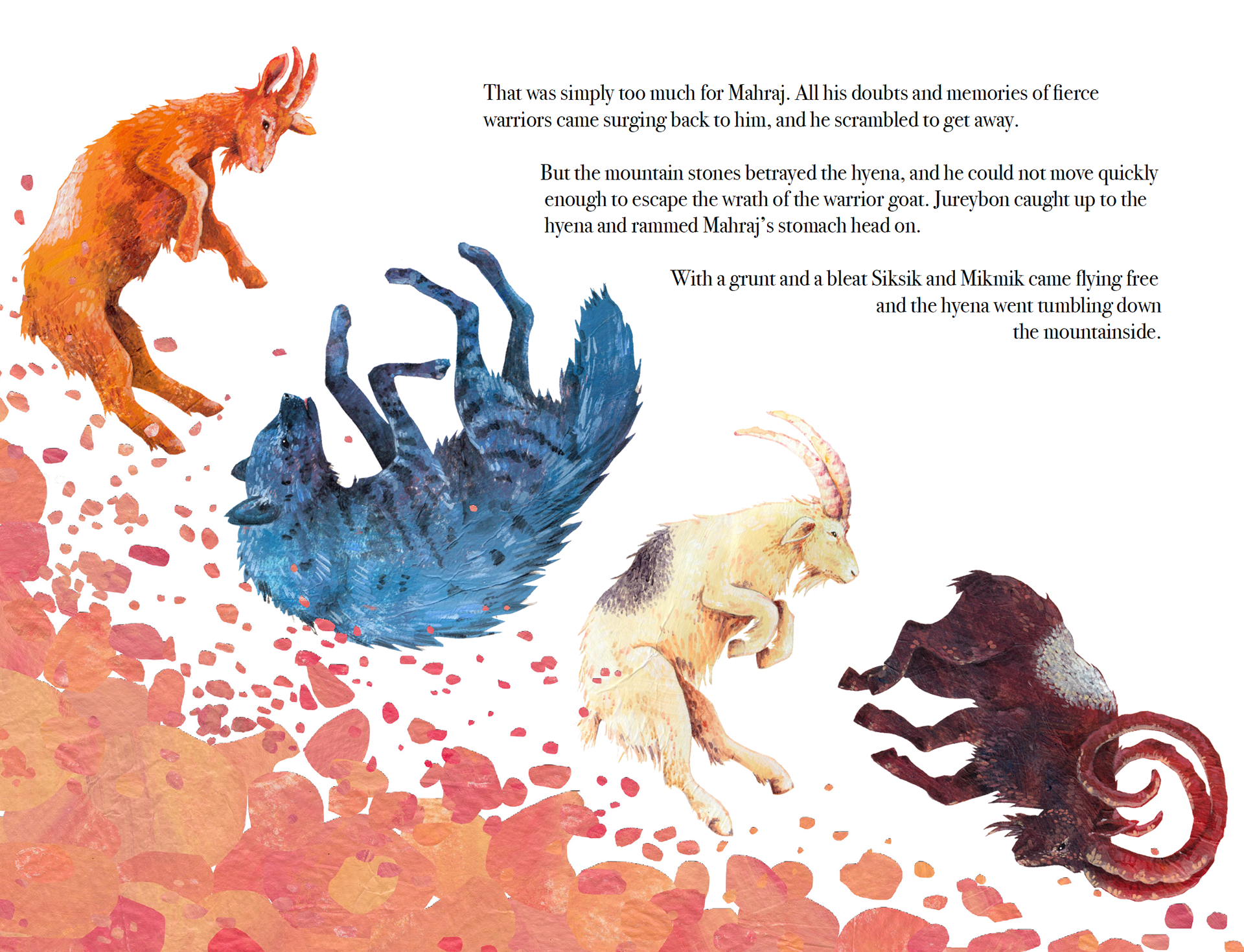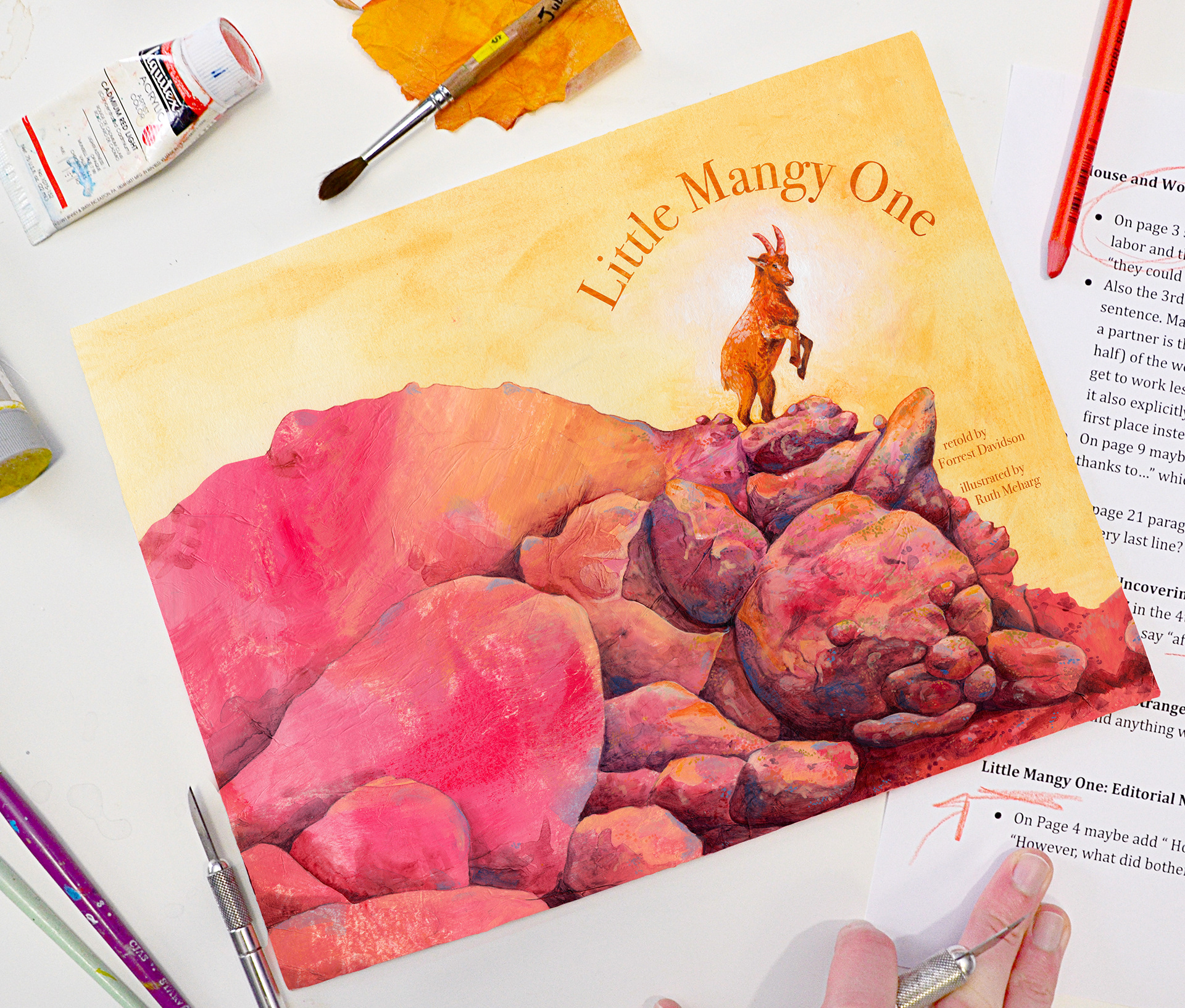 The books are limited edition, and each cover is hand embellished with a one-of-a-kind design.